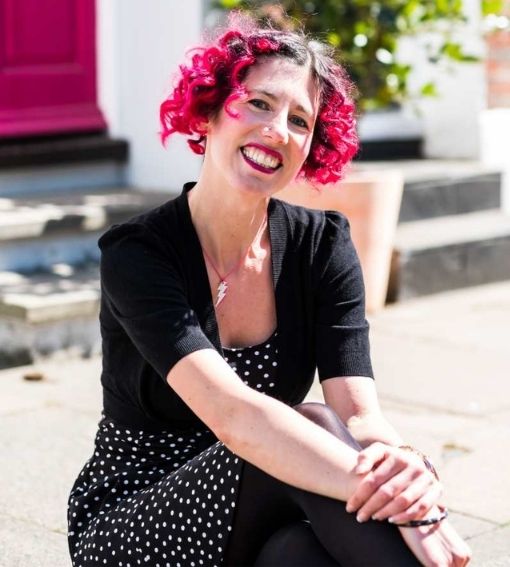 Health & Performance Coach and Advanced Lightning Process Practitioner
Helping you get your OOMPH back
I work with driven, passionate and high-achieving individuals to help them bounce back from burnout and other chronic issues.
In a world increasingly driven by exhaustion and illness in the face of increasing pressures and the fast pace of life, I truly believe in a world where passionate individuals can pursue their dreams, free from burnout and stress-triggered chronic illness. And that's why it's my mission to help driven individuals like you move from exhaustion, struggle and illness to health, empowerment and success.
After my own personal journey with burnout and illness, I know how it feels, to experience the knock on effect of living life at 100mph, and I know how it feels to experience the exhaustion, frustration and sheer hopelessness from living with these typically trick to shift issues.
Having entered the world of marketing as a driven and ambitious professional, I experienced first-hand the effects of living life at 100mph. Living every day from a 'work-hard, play-hard' mentality, it wasn't long before I suffered the effects of burnout; facing the diagnosis of a 'lifelong' autoimmune condition – Hashimoto's disease.
My future seemed bleak with rapidly deteriorating health, the potential loss of my career and a social life that was drawing to a close. Above all else, I felt I had become a shadow of myself and lost my sense of 'me'.
In 2016 I discovered the Lightning Process® and I never looked back. I rediscovered what it was like to have the prospect of a career, the opportunity to see friends and the return of my health. Above all, I rediscovered 'me' and I got my oomph back.
So now, I help others do the same.
Passion does not have to cost you your health. And chronic issues do not have to be lifelong.
You absolutely CAN be the success you want to see in the world whilst thriving in health.
Why work with me
I take you on a journey from rebuilding health to excelling in your career, business and passions. I specialise in working with the typically tricky to shift issues and see a lot of success with my clients.
As someone who knows the tricks of the 'burnout and illness' trade, I have navigated my way through, and now use my own insights and learnings to ensure you have a faster journey out of that place. I use humour and a direct approach to get straight to the crux of the issue (and more importantly, to the results).
I do this through:
One-to-one coaching
The Lightning Process training and my four month follow up programme
Business workshop packages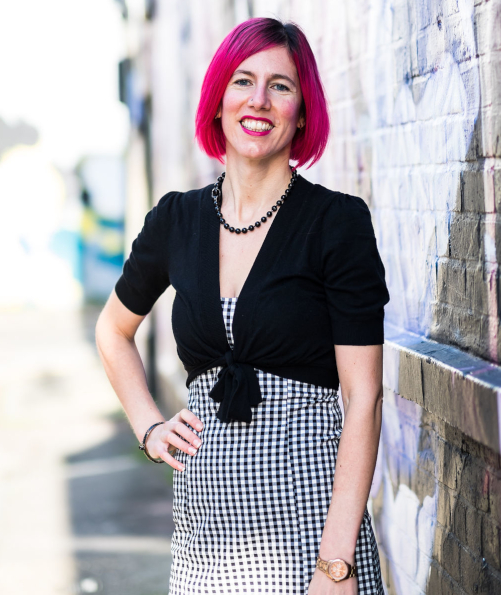 It is my absolute mission to make health, passion and success a reality for people like you.
So many out there are trying to do their best to excel, but they can't because their bodies are failing them.
So many people out there reach a point where they feel they have to choose their health or their career.
This IS NOT okay! You do not have to sacrifice one for the other.
And you CAN have the life you want without 'taming' your passions or yourself.
All of my lovely clients are naturally life-affirming and driven people so to see them get their 'sparkle' back is a huge privilege and something that drives me in all that I do.
Serena, an experienced Financial Director, worked with Lauren to overcome deep-rooted anxieties in her business and health. This enabled her to do lots of brave marketing on a consistent basis and generate a more predictable income stream from a place of health and wellness
Sam, a journalist, came to Lauren for Long Covid, and was suffering aching joints, overwhelming fatigue and dizziness. He was also taking increasing time off work due to sickness. Since working with Lauren, he has returned to normal life, been exercising five days a week and started writing his own music.
Rosa, an Animation Director, had to move back to her parents and leave her job due to Long Covid, and was battling a range of symptoms like fatigue, heart palpitations, burning skin and chronic pain when she came to see Lauren. Now she is back in work, back at her flat in London and living life from a place of vitality, health and energy once more.
Caroline, a government worker and keen runner, battled with symptoms of fatigue for nearly a year. She was no longer able to run, or spend much time with friends – things she loved doing. She struggled to keep up at work and was signed off for several weeks. Now, Caroline is thriving in her new job and regularly doing Park Runs again; socialising with friends and has resumed dating – all things that felt impossible just a short time before working with Lauren.
Matt, a primary school teacher, was back walking his daughter to school two days after working with Lauren, after a year of being almost housebound. Six months on, he was fully back into his job.
Psychology (BSc Hons)
Master Practitioner in NLP, Coaching & Clinical Hypnotherapy
Clinical Diploma in NLP & Coaching (Dip Clin NLP Coach)
Advanced Certificate in NLP
Coaching & Hypnotherapy (Adv NLP Coach Clin Hyp)
Lightning Process Practitioner Certified
Certified Member of the ANLP Association
Certificate in First Line Management (CMI)
You can hear my personal story of illness and the return to health here

I must admit I was a little sceptical of working with a therapist because I constantly told myself that I was fine and to man up, and get on with it. However, Lauren came highly recommended to me from a good friend who could see that I was fast approaching professional burnout. Working with Lauren has really helped me turn things around by understanding how my brain was functioning and re-tuning it to think in an entirely different way. The techniques that Lauren uses are always fun and very interesting and I would highly recommend Lauren now to anyone, even sceptics such as me!
DARREN TOMS, MANAGING DIRECTOR, CLUMBER CONSUTANCY LIMITED
I am just ecstatic to feel connected to who I am again, I feel like my normal bouncy self, I have so much energy for everything I want to do in the day like creative projects and activities, I've been going for strenuous uphill walks over an hour long, my body feels strong and everything just feels richer than it even did before I was ill!
ROSA, ANIMATION DIRECTOR
I've had coaching form Lauren several times over the last year or so and she's helped me make some profound shifts in different areas of my life.
In my business she helped me overcome my long-held fear of marketing, and a belief that I was rubbish at that side of my business. As a direct result of this I am now confidently doing lots of brave marketing on a regular consistent basis, which means my income stream is now a lot more predictable, as I am generating the leads I need all the time.
She's also helped me overcome deep-rooted anxiety around different issues in my business and health, and this has enabled me to go out into the work and be who I am meant to be.
Lauren without doubt is a highly skilled coach with an innate talent for what she does. She was born to do this work and has a tremendously deep passion to help people live their fullest lives. We all have beliefs that don't help us, and patterns of learned behaviour that hold us back – work with Lauren and you'll never look back!

SH, NOTTINGHAMSHIRE
Book a free intro chat to discuss how I can help you get your oomph back today