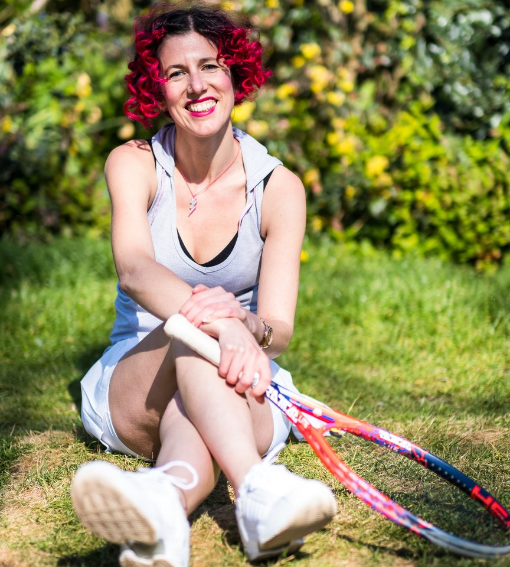 Health & Performance Coaching
One-to-One
Get your OOMPH back from burnout, anxiety and stress
Pursue your passions without sacrificing your health
Exhausted?

Foggy in the brain?

Irritable?

Uninspired?

Anxious?

Overwhelmed?

Digestively challenged?

Unable to sleep?

Like a shadow of the person you once were?
Chances are you're facing our lovely (not so lovely) friend, burnout.
The thing with burnout is, not only does it compromise your health, but it stops you from being as productive and efficient as you know you can be, and it will erode your creativity.
And the other thing. When facing burnout, you'll be all too familiar with well-meaning advice like:
Get a good night's sleep

Take more breaks from work

Do more exercise

Eat better
These are of course all important things. But if you're struggling with the impact of burnout, it's not as simple as getting an early night when your body is wired. It's not that easy to take more breaks from work when you're working under the cosh.
And I'll bet you any money that eating healthily and following a strong exercise routine – while they help – they have not yet sorted your issues.
Burnout is not a behavioural issue.
It is a mindset issue.
And whilst seemingly controversial, I would argue that it is not the number of hours you are working that leads to burnout, but rather the way in which your brain is fuelling your work ethic and achievements.
If you are living a life that is driven by stress and exhaustion, it's time to do something different.
That 'different' lies in changing the way you think; moving into a place where you can perform to the best of your abilities, in a way that is enjoyable and driven by inspiration rather than stress and anxiety.
You absolutely CAN thrive in your health whilst excelling in your career
I work with passionate and driven individuals to help them be the success they want to see in the world without sacrificing their health.
Having experienced burnout in a previous life, I am well versed in dealing with issues to come out of living life at 100mph – both with respect to productivity and our own health.
When we work together, you'll be educated on the brain patterns that fuel burnout and given new ways of thinking and tools to turn those patterns around, so that ultimately you can thrive in health and excel in your passions.
Part of my 1-1 coaching involves the provision of coaching and brain training techniques to enhance performance within the workplace, whilst giving you key brain training strategies to not just prevent burnout but thrive in health too.
Together, we will look at where you are right now, and where you want to be so that we can set a clear plan that will ensure you achieve your goals. Following work will include looking at key sticking points, and identifying the 'fuel' that you are using to drive your work / life ethic, whilst exploring new mindset ingredients to fuel your passions in a more inspiring, creative and life-affirming way.
On a more practical note, you'll discover how to move from overwhelm and 'busy-brain mentality' into clarity and efficiency, and how you can harness the power of choice to create more opportunities in your working and personal life.
We will move you into a place of focus and flow so that you can move through life in this more empowered, productive and health-affirming way.
If you would like to work with me on a 1-1 basis for a specific issue, I would recommend the six week coaching package, but ad hoc coaching is also available
After a few sessions, you can expect to come away feeling
 Clear
 Confident
 Purpose-driven
 Inspired
 Reconnected to your inner OOMPH
 Feeling empowered to pursue your passions whilst thriving in health
1.5 hour introductory session to explore key issues and goals
Weekly 60 minute coaching sessions via Zoom
Ad hoc Voxer support where appropriate
Supply of additional resources to support out-of-session practice


I've had coaching form Lauren several times over the last year or so and she's helped me make some profound shifts in different areas of my life.
In my business she helped me overcome my long-held fear of marketing, and a belief that I was rubbish at that side of my business. As a direct result of this I am now confidently doing lots of brave marketing on a regular consistent basis, which means my income stream is now a lot more predictable, as I am generating the leads I need all the time.
She's also helped me overcome deep-rooted anxiety around different issues in my business and health, and this has enabled me to go out into the work and be who I am meant to be.
Lauren without doubt is a highly skilled coach with an innate talent for what she does. She was born to do this work and has a tremendously deep passion to help people live their fullest lives. We all have beliefs that don't help us, and patterns of learned behaviour that hold us back – work with Lauren and you'll never look back!
SH, NOTTINGHAMSHIRE

Over the years I've tried many different forms of therapy however had always come away feeling dissatisfied and still 'stuck' in the past. I'd been sceptical about NLP and had never considered trying it as a form of therapy however, I thought I'd give it a go and I'm so glad I did! I really didn't think it'd have any effect on me but I was wrong.

Lauren uses a sensitive and pragmatic approach when dealing with painful subjects which I found really refreshing and surprisingly effective. After just two sessions with Lauren I felt like I'd turned a corner which felt amazing … I would definitely recommend Lauren.
ANON, EAST SUSSEX

Initially I was skeptical of what I would achieve from my sessions with Lauren…We have information overload  on how to manage our life and how to enhance our 'life skills' that I thought this would be just another fad.
Speaking to Lauren I was immediately struck by her enthusiasm for all things positive and how she allowed me to initially just talk. The more I talked Lauren very cleverly intercepted when necessary, discussing different ways of viewing my life, thoughts and behaviour. I discovered I had some pre-conceived ideas and was repeating the same bad choices.
Lauren has enabled me to take a different path in life by encouraging me to see the 'road signs 'that were always there, more clearly so enabling me to take a different route
CS, OXFORDSHIRE

Working with Lauren was just what I needed to take old looped patterns and behaviours and replace them with new and improved ways of thinking, as well as guiding me to better self dialogue and a deeper love for my 'self' and all that I aspire to be
CATHIE MAAS, THE MAAS CLINIC

I must admit I was a little sceptical of working with a therapist because I constantly told myself that I was fine and to man up, and get on with it.
However, Lauren came highly recommended to me from a good friend who could see that I was fast approaching professional burnout.
Working with Lauren has really helped me turn things around by understanding how my brain was functioning and re-tuning it to think in an entirely different way. The techniques that Lauren uses are always fun and very interesting and I would highly recommend Lauren now to anyone, even sceptics such as me!

DARREN TOMS, MANAGING DIRECTOR, CLUMBER CONSULTANCY LIMITED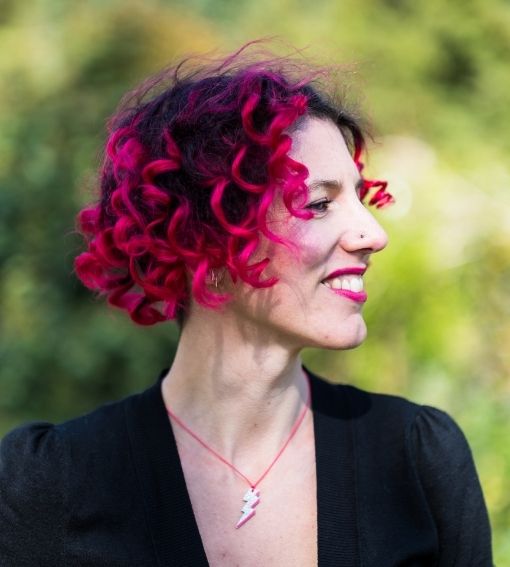 Why work with me
I've been there, done that- and made the journey back again,
I get it. Burnout and health issues aren't just about the symptoms.
Having experienced and returned from burnout and autoimmune illness; held a high-pressure management marketing position, and Chartered Management Institute qualification. I am uniquely positioned to help high achievers overcome the health and productivity challenges they face in today's fast-paced world.
I know burnout inside-out
Which means I provide end to end service from pre to post burnout coaching. Helping you nip it in the bud before it begins, but also reining you back in when it feels like you've gone beyond the point of return.
The worst thing about living with burnout and illness for me, was feeling like I had become a shadow of myself. As someone who would be classed as a 'Type A' personality, I had always had a lot of get up and go. So to lose this part of me was one of the biggest losses. I understand this very real challenge that so many face, and I know how it feels to want to do the best in your job in the face of struggle because you mind and / or body are failing you. That's why a lot of my work is on reconnecting you to the inner oomph that makes you 'you'.
Helping you break the stress-burnout cycle
As a qualified Coach, I'm also a certified Master NLP Practitioner qualified in hypnotherapy, and holding a psychology BSc Hons. I have a lot of experience in the area of stress and its impact on both psychological and physical wellbeing, which means I am well placed in spotting the limiting patterns that may be keeping you stuck and providing you with tools to break through that.
Solution focused with fast acting changes
I use a unique combination of health and performance coaching, that provides solution focused clear and tangible tools designed to get quick change. I would expect you to see some level of change within one session, with more longer lasting change embedded after four to six sessions.
I bring health, passion and success together
Once I've got you back on track with your health and general state of clarity and confidence, I will help you look at how to get the most out of your career / business. With a background in marketing, I have a particular interest in marketing related anxiety issues, as these not only feed into burnout psychology, but once nailed- will give you what you need to drive even more growth in your business and career. As someone with a passion for marketing, you can look forward to not just alleviating your anxieties around it, but  also getting excited, and looking forward to it! (Yes, it is TOTALLY possible)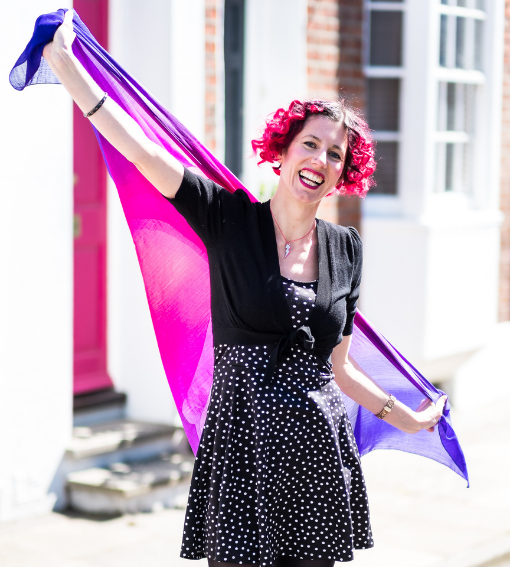 If you're ready, let's talk
Book a free 30-min intro chat to run through the key challenges you are facing right now and how I will be able to help you. Rapport and connection are really important so I'd encourage you to use this call to really get a sense of whether I feel like the right 'fit' for you before making a decision.
Click the button below to arrange a free call.