Yassss! No matter how long I continue to work with the Lightning Process and my amazing clients, I never cease to be amazed at the incredible changes they make to their health in such a short space of time… 
This lovely lady here came to me having been ill with fatigue for two years. At her worst, when she came to see me, she had been bed bound and struggled to do anything for herself – even talking for short periods of time was a challenge.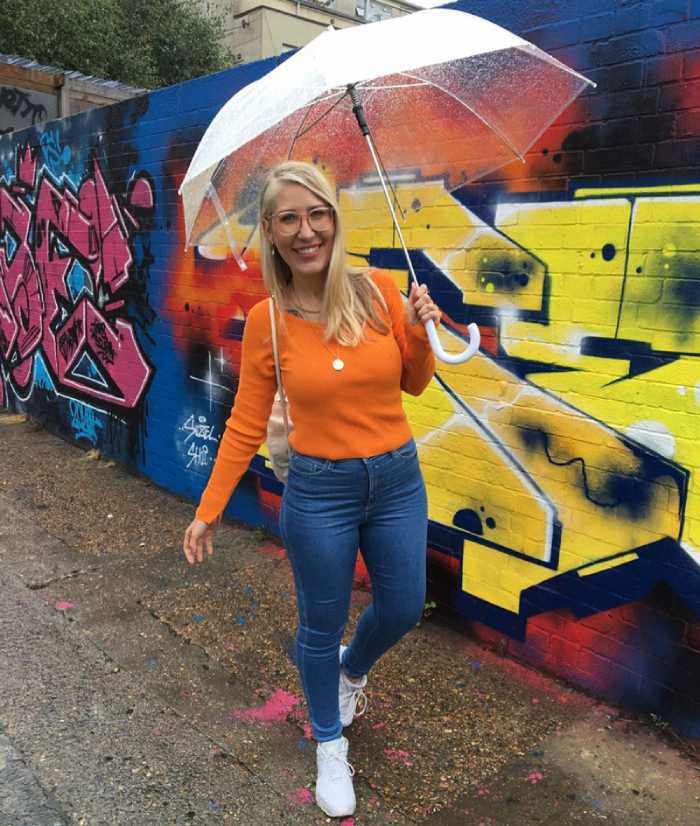 This photo was taken six weeks after doing the Lightning Process!
One week after doing the Lightning Process she wrote: "I feel like myself again after 2 years. It feels incredible. I have energy to socialise, make my own meals, bathe and dress myself and go for a lovely walk."
One month down the line, she shared that life was even better and she had started working again and exercising in the mornings!
It is estimated that around 260,000 people in the UK are living with chronic fatigue syndrome, and this number is likely only going to rise with the recent health pandemic.
But Sarah really is a testament to the kind of changes my lovely clients can achieve. To see results like this is a continuous source of inspiration and uplift – life-affirming individuals with so much potential and hope for the future getting their lives back on track.
Further comments from Sarah on her experience of the Lightning Process:
"The Lightning Process gave me my life back. I feel happier than I have been in years. Now I have a tool that I can use for all aspects of my life. I enjoyed the one to one, even though it was online I still got excellent results.
I loved getting to know Lauren my practitioner and how I can shift my thinking. I like that this is a tool for life so is an investment into your future as well as your present moment.
I am 100% pleased with everything and I got super quick results even though I did the seminar online. I feel like that didn't make any difference to my results."
If you know anyone who is struggling with fatigue in any way, shape or form, please spread the word. Not enough people know about this and we need to get the message of hope out there to all those who need it.